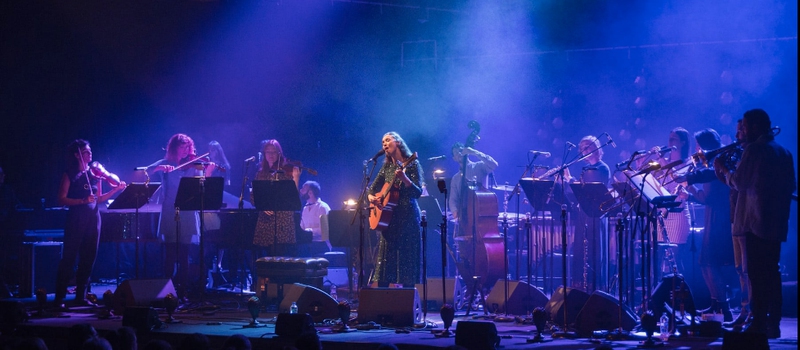 Lisa Hannigan & s t a r g a z e
---
2018-2019.
I arranged two of Lisa Hannigan's songs for her project in collaboration with the Berlin-based chamber ensemble Stargaze.
They have performed together at the Barbican in London, the National Concert Hall in Dublin, Summer Nostos Festival in Athens and Helsinki Festival. Other arrangers on the projects are by Bryce Dessner, André de Ridder, Timo Andres, Cormac Curran, Romain Bly and Aart Strootman.
The songs I arranged are 'Little Bird' and 'Nowhere to Go' from Lisa's first album Passenger.
The Dublin performance came out as a live album in May 2019 via Play It Again Sam. 
Below is a video of them playing my arrangement of 'Nowhere to Go':