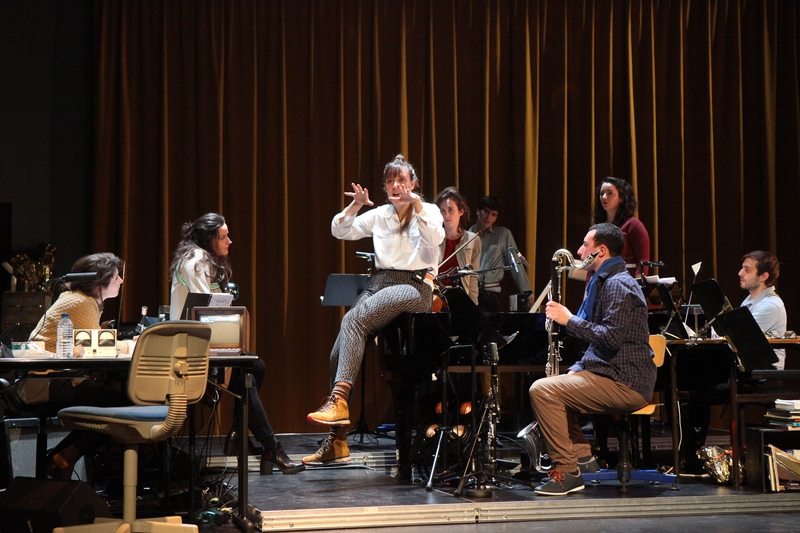 Les Constellations - Une Théorie
---
2016.
Devised chamber opera. Libretto and stage direction by Antoine Thiollier. 
For 2 actors, 2 sopranos, violin, clarinets, piano/keyboard and electric guitar.
With Marion Bordessoulles, Hugo Mallon, Marie Soubestre (soprano), Marianne Croux (soprano), Fiona Monbet (violin), Romain Louveau (keyboards), Antoine Cambruzzi (clarinets), Josephine Stephenson (guitar).
Produced by Miroirs Étendus and l'Éventuel Hérisson Bleu; co-produced by Lille Opera.