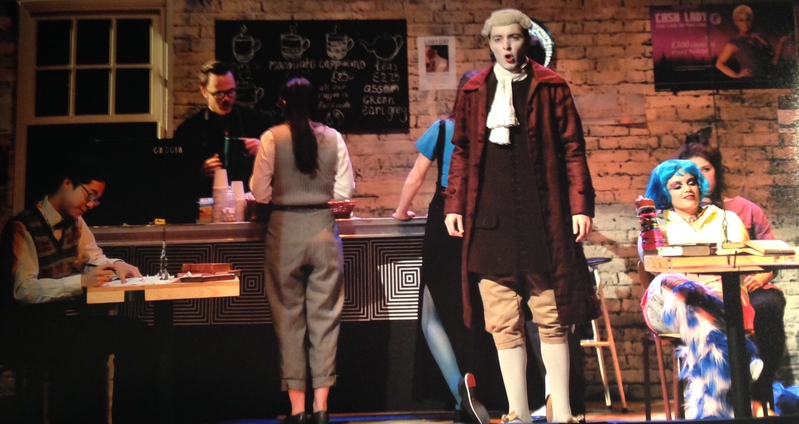 On False Perspective
---
2014. 
Short chamber opera for 5 singers and 12 instrumentalists.
Libretto by Ben Osborn. Music by me.
Part of the collaborative project between the Royal College of Music Composition and Vocal departments and Tête-à-tête Opera Hogarth's Stages and inspired by William Hogarth's 'Satire on False Perspective'.
First performed by Royal College of Music students, conducted by Tim Murray and directed by Bill Bankes-Jones, at the Britten Theatre in May 2014.
You can watch the whole thing below: