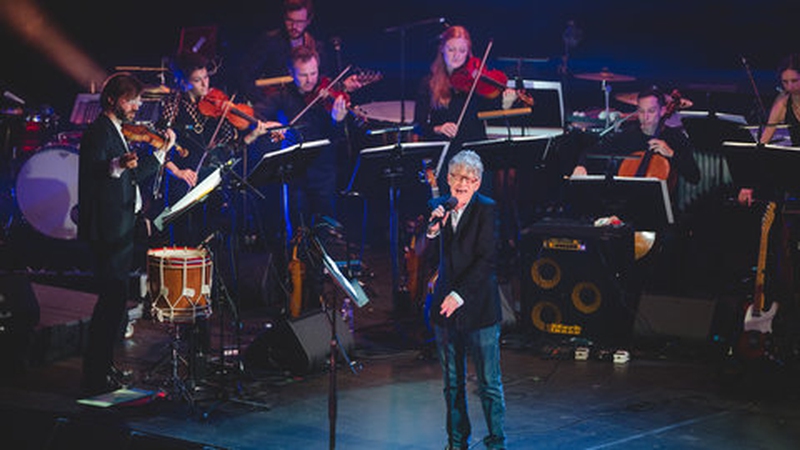 Bowie Prom/BLACKSTAR
---
2016/2018.
I wrote 3 arrangements for the 2016 BBC Proms' tribute to David Bowie, led by artistic director André de Ridder with his ensemble s t a r g a z e. It featured singers Conor O'Brien (Villagers), Paul Buchanan (The Blue Nile), John Cale (The Velvet Underground), Marc Almond (Soft Cell), Amanda Palmer (Dresden Dolls), Neil Hannon (The Divine Comedy), Anna Calvi, Laura Mvula and Philippe Jarroussky. Other arrangers were Anna Meredith, David Lang, Michael van der Aa, Jherek Bischoff and Greg Saunier. 
The songs I arranged are  'The Man Who Sold The World', 'I Can't Give Everything Away' and 'After All'.
-
In 2018/19 the project evolved into BLACKSTAR, a concert focusing primarily on songs from Bowie's last album, with a tour in Germany (Elbphilharmonie Hamburg), Holland (Concertgebouw Amsterdam), France (Festival de St Denis) and Finland (Helsinki Festival). Alongside s t a r g a z e it featured singers Anna Calvi, Soap&Skin, Laetitia Sadier (who sang my 'I Can't Give Everything Away') and local guests.